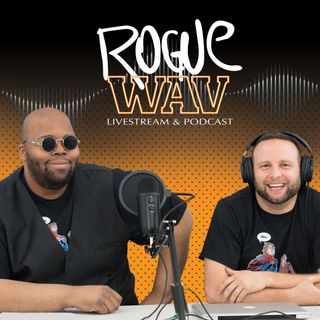 Rogue Wav Podcast
The frequency for all things POP CULTURE and the DISRUPTORS behind it.

Hosted by industry veterans Michael Dolce & Hassan Godwin, Rogue Wav is the flagship podcast of the Rogue Matter Podcast Network.

We talk Comics, Movies, TV & Pop Culture every week, featuring exclusive interviews and guests. Join our livestream every Wednesday night 8pm ET on Facebook.com/roguewavpodcast and download it on all major podcasting apps immediately following.